Patient Testimonials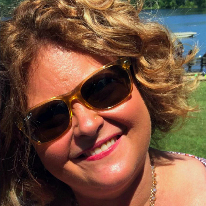 Jenn

"My experience at the US HAEA Angioedema Center at UCSD in San Diego was amazing. I was very ill walking in the door, and they were calm and caring. They explained all the different types of Hereditary Angioedema (HAE) and the treatments at the time. After the visit, they worked with me, my local doctor, and insurance to help get the correct medicines. They were always on hand to talk and help. We tried different meds and dosages until we found the winner. I am truly grateful to the AEC and HAEA. Without them, I may not be here today."


---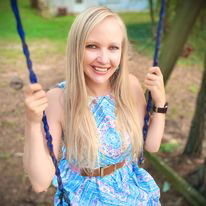 Sheena

"My trip to the US HAEA Angioedema Center in San Diego, California was a life-changing experience. I got to learn all about the technical aspects of this rare disease from a world-class HAE specialist! It was nice to be treated by a doctor and staff who know what HAE is in depth and how to treat it best for my body. That's something I had gone 37 years without experiencing until my visit to the US HAEA Angioedema Center. I learned about the many options available to improve my quality of life and manage my disease. The journey and appointment would not have been possible if it wasn't for the wonderful assistance offered by the HAEA."


---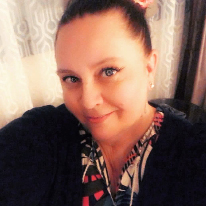 Dawn

"From the moment I arrived in San Diego, I knew this was the place to help me fight this horrible disease. Everyone at the US HAEA Angioedema Center is amazing, friendly, caring and just plain AWESOME. Dr. Riedl is a kind gentleman with a great sense of understanding. He never rushes us, and gives us our time to make sure we leave the Center with all our questions and concerns addressed. Our (swell) pictures are not pretty. He looks beyond them and treats us as his only patient. I left the Center knowing I would be a patient there for the rest of my life. Every year, I travel from Pennsylvania to California to manage my rare disease with people that genuinely care about my concerns and health."


---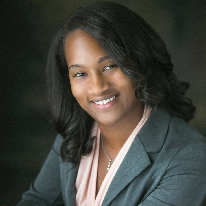 Nikia

"I have been fortunate to receive care at the US Angioedema Center from Dr. Riedl and Dr. Zuraw through the years, and my treatment at the US Angioedema Center has been remarkable. Both physicians are highly knowledgeable and are dedicated HAE advocates. It has been empowering to meet with physicians that genuinely understand my journey and challenges as an HAE patient. I have been encouraged to become an active participant of my care team, and have received an individual treatment plan. I have peace of mind knowing that I am receiving care from knowledgeable, caring physicians. Every time that I visit the center I am confident that I am receiving the best HAE care possible. I would recommend the US Angioedema Center to patients."


---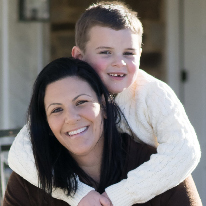 Nicole

"My son and I both have Hereditary Angioedema (HAE) and we visited the US HAEA Angioedema Center at UCSD in 2017. While we were already seeing a local HAE-knowledgeable physician, we took comfort in the second opinion Dr. Marc Riedl provided to ensure our current treatment plans were up-to-date, and which treatment options to consider in the future. Dr. Riedl and staff were wonderful to us during our appointments, and we've been able to have follow up appointments over the phone, as needed. We are so appreciative of the US HAEA Angioedema Center at UCSD and all that they offer."


---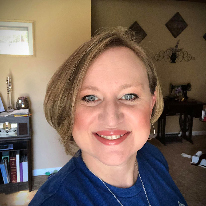 Beth

"I was diagnosed with Hereditary Angioedema (HAE) with Normal C1-Inhibitor in November of 2014. After doing my research and finding the Hereditary Angioedema Association (HAEA), I became a member, and was directed to the US HAEA Angioedema Center at UCSD, where I became a patient of Dr. Marc Riedl in July of 2016.

To say that he and his staff have been godsends would be an understatement. My HAE is more controlled than it's ever been, and having access to a focused medical team and the best modern HAE medications has been key to finding the right balance in treatment.

Finding the US HAEA Angioedema Center has drastically changed my quality of life and restored the hope I had lost throughout the years. To have a physician whose primary focus is studying HAE, and who makes sure that his patients receive the best treatment options available, along with the support from staff who are just as dedicated to patient care, has been life changing. I encourage any Hereditary Angioedema HAE patients to take the leap and visit the Center. You won't regret it!"


---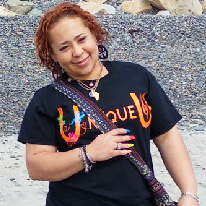 Aysha

"For the last five years of my life, my Hereditary Angioedema (HAE) journey has been difficult, with sporadic attacks and flare ups back to back.

I got involved with the Hereditary Angioedema Association (HAEA) when the HAE advocates led me to a great physician located in Ohio. After my first visit, I felt some relief to know that he was willing to help me and develop a personal based treatment plan, but I still continued to have flare-ups. The HAE advocates at the HAEA assisted me with travel to the US HAEA Angioedema Center at UCSD . It was a lovely experience and I received a lot of information and answers from the physicians and staff on the outlook of HAE and the different treatment options.

The physicians and staff at the Angioedema Center were extremely nice and took the time to make sure everything was well-explained and offered assistance to make sure all treatment options were covered. This greatly helped me understand my body and my diagnosis more. I am grateful to have this team of doctors, nurses, and advocates to keep me up-to-date. They helped me to find medication options and assisted me in changing my HAE treatment plan."


---